Summer is the perfect time for hosting outdoor parties and enjoying the warm weather with friends and family. However, a dull and dirty pool area can be a real mood killer. That's where our pressure washing and surface cleaning services come to the rescue! In this article, we'll share the story of Jesse, who wanted his pool area to shine before a party. Discover how our pressure washing expertise helped him achieve outstanding results, leaving him amazed and satisfied.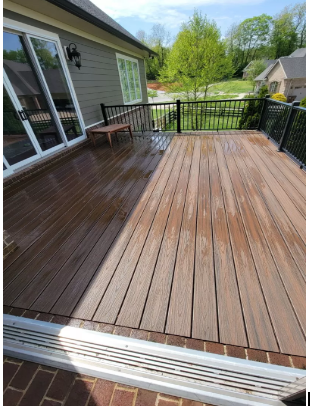 Clearing the Path to Success
Jesse, an enthusiastic homeowner, had a big poolside gathering planned. Excitement filled the air, but the state of his pool area was less than ideal. Years of neglect had resulted in mold, mildew, and unsightly discoloration on the surfaces. Determined to impress his guests, Jesse decided to seek professional assistance.
The Art of Revitalization With Pressure Washing
Upon hearing about Jesse's predicament, our pressure washing team sprang into action. Understanding the urgency of the situation, we promptly scheduled a visit to assess the pool area and provide a quote. Jesse was pleased with our efficiency and eagerly awaited the transformation.
Making an Impact With Pressure Washing
Armed with our state-of-the-art pressure washing equipment and expertise, we set out to rejuvenate Jesse's pool area. The combination of high-pressure water jets and specialized cleaning agents allowed us to effectively remove mold, mildew, and stubborn stains. The surfaces regained their original color, and a fresh, clean look emerged.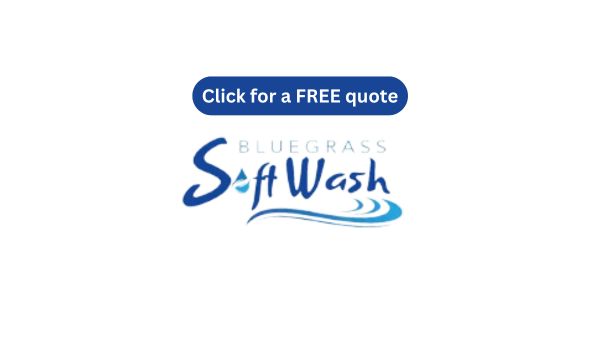 Jesse's Amazement
When Jesse witnessed the astonishing results, he couldn't believe his eyes. The transformation was truly remarkable! The pool area, once marred by unsightly blemishes, now sparkled with newfound radiance. The vibrant appearance of the surfaces was a testament to the effectiveness of our pressure washing techniques.
Capturing the Joy
Jesse's satisfaction with our services prompted him to share his experience with others. Inspired by the remarkable transformation, he suggested making a video testimonial to showcase the incredible results. Our team happily agreed, recognizing the power of visual evidence.
Creating Lasting Memories
The video testimonial captured Jesse's genuine excitement and appreciation. His words echoed his astonishment at the revitalization of his pool area. We were grateful to witness the joy on his face and knew that his words would inspire others to consider pressure washing as a transformative solution for their own outdoor spaces.
Jesse's desire to create a memorable poolside experience for his guests led him to seek our pressure washing and surface cleaning services. Our timely response, competitive pricing, and exceptional results exceeded his expectations. The transformative power of pressure washing breathed new life into Jesse's pool area, removing years of neglect in a matter of hours. With our dedication to customer satisfaction, we were able to capture Jesse's delight in a video testimonial, serving as a testament to the impact of our services.
If you're looking to revitalize your outdoor spaces, whether it's a pool area, patio, or any other surface, consider the remarkable benefits of pressure washing. Our experienced team is ready to restore the beauty of your surroundings, helping you create lasting memories with friends and family. Trust us to bring your outdoor spaces back to life, making them shine like never before!
FREQUENTLY ASKED QUESTIONS
How does pressure washing remove mold, mildew, and discoloration?
Pressure washing utilizes high-pressure water jets and specialized cleaning agents to effectively blast away mold, mildew, and discoloration, restoring the surfaces to their original condition.
Is pressure washing safe for all types of surfaces?
Our pressure washing services are tailored to the specific needs of each surface. We employ the appropriate pressure levels and cleaning techniques to ensure safety and prevent any damage to different materials such as concrete, wood, and stone.
How long does the pressure washing process take?
The duration of the pressure washing process depends on the size of the area and the extent of dirt and stains. However, most projects can be completed within a few hours, providing remarkable results in a relatively short time.
Will pressure washing protect the surfaces from future mold and mildew growth?
While pressure washing effectively removes existing mold and mildew, it does not provide long-term protection against future growth. However, we can recommend preventive measures and treatments to minimize the chances of mold and mildew reappearing.
Can pressure washing be used for other outdoor surfaces besides pool areas?
Absolutely! Our pressure washing services are versatile and can be used for various outdoor surfaces, including patios, driveways, sidewalks, decks, and more. Whether it's removing dirt, grime, or stains, pressure washing can transform and revitalize different areas of your property.